4 Favourite Nanaimo Outdoor Hot Spots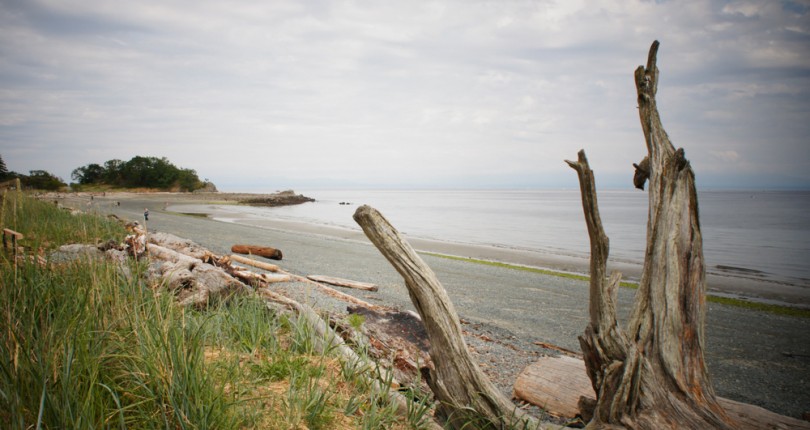 Mount Benson
You'd be hard-pressed to find anywhere in Nanaimo without some kind of view of Mount Benson. This fixture of the local landscape not only provides us with great views, but it's also, arguably, the best place to see the city in all its glory, once you hike to the top. Popular with Nanaimoites of all ages, from young families to VIU students, dog-walkers to adventurous retirees, Benson really is a must-do in the area.
There are plenty of directions on how to hike Benson online, so we won't bore you with those details. But what's so great about Mt. Benson anyway, you ask? Well, a great many things. Witchcraft Lake, at the start of the trail, is equally as beautiful on a misty fall day, with fog hovering over the water, as it is on a bright spring day, with sunlight filtering through the trees. The trail is a good challenge, but not impossible for those of us carrying around a bit of extra weight. The incredible view of the city over to Newcastle, Protection, Gabriola, and beyond can't be beat, and if that's not enough, who doesn't love a good hike with family or friends? You owe yourself a visit to Mount Benson if you haven't been yet!
Neck Point & Piper's Lagoon
Arguably the most popular spot for visits to the beach, Piper's offers a varied landscape of craggy rock, garry oak forest, and pebbly beach. It's long and narrow, and a walk along the length of the spit will take you to a forested area with lots of places to explore.
Neck Point is just north of Piper's and is so called because of the neck-like portion of gravel that attaches the very tip of it to the main body of the park. SCUBA divers frequent it due to the diverse sea life that can be found there. It's not rare to see orcas swimming past, sea lions sunning on the rocks, or otters playing in the shallows.
This area was once a very popular fishing spot, and you can still see the shabby shacks that once housed fisherman on overnight trips. Nowadays, they're owned by the descendents of those seafarers, who use them as summer cabins.
Piper's Lagoon and Neck Point Park are perfect for easy hikes with kids, kayaking, or for laid back fishing off the coast. In the summer time, the beaches are peppered with sunbathers and children at play, but the dramatic rocky shore is worth a visit any time of the year.
Access to Piper's Lagoon is just off Hammond Bay Rd., on Lagoon Drive. Right on Lagoon Dr. will lead you to the parking lot. When parking in this lot, keep in mind that it closes at 11:00 PM.
Maffeo Sutton Park
In terms of location, Maffeo Sutton Park can't be beat! It's very convenient for any Nanaimo-ite, or visitor passing through the city, to make a quick stop at the park, just adjacent to the Downtown core. The Harbour Front Walkway passes through this area, making it popular with joggers, walkers, and local dogs taking their owners out! Many park benches offer spots to sit and contemplate the fantastic views of the Nanaimo Harbour and over to Departure Bay.
The park was named after two very involved and well-respected community members: Pete Maffeo, a well-loved mayor and business owner in Nanaimo and, and Joe Sutton, long-time caretaker of Deverill Square Park.
Maffeo Sutton Park (or take off the "Park" to sound like a local) is often used for outdoor concerts in the summer months, many put on by the City of Nanaimo itself. There is a covered stage for musical and theatre performances, ferry access over to Newcastle Island, wonderful landscaping, a number of public art pieces to admire, and beautiful Swy-A-Lana Lagoon, a sandy swimming beach enjoyed by many families.
Photo credit:Caron Palmer  Shutterstock