5 Tips for Staging Your Home During the Holidays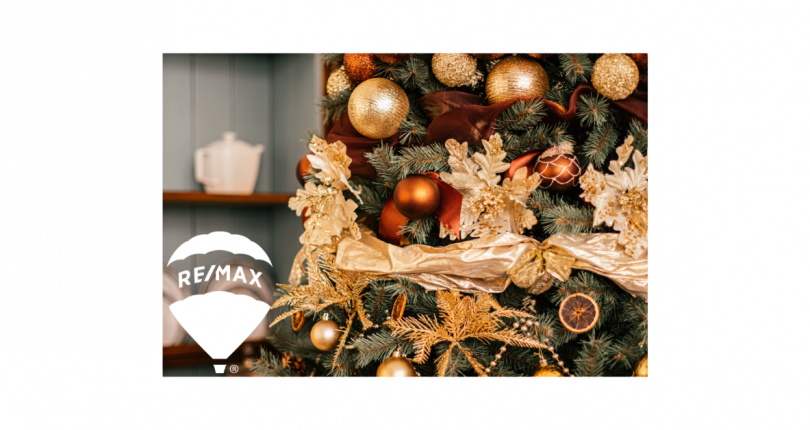 Have you been wondering how you should be staging your house for a sale during the holiday season?
RE/MAX of Western Canada asked the question of a group of successful Canadian REALTORS®, who provided their thoughts on the subject of how to best go about staging your home during the holiday season.
1. Keep it simple!
While it might be difficult to do when the holidays are near and you want to go all out on making your home perfect for the season, one of the main tips RE/MAX REALTORS® provided when it comes to staging during the holiday season was to keep your decorations simple and generic. This will help keep your home from looking too cluttered and will allow potential buyers to see where their own decorations might fit if they are thinking of making an offer.
Some examples of this could be to add throw blankets on the ends of your beds and maybe hang a wreath on your door. Maybe if you have a star in the window it can stay as well, but overall try not to put out all of your holiday décor when you're trying to sell your home. Keeping it simple will aid in making your home appear festive and welcoming, while still allowing prospective buyers to envision the space as their own.
2. Try to take photos beforehand.
Another great tip that was offered was to, if possible, try to take professional photos of your home for the MLS Listing before decorating. That way they won't get outdated should your home not sell during the holiday season. It will also help in allowing prospective buyers to see the home both with and without decorations up.
3. Tuck personal items away.
As usual, when staging a home for a sale, you want to remove your personal items. This includes the festive photos of your family from previous holidays that you might usually love to display in this season. While we understand you love them, displaying personal items is not the best idea when you're trying to sell your home – and this is true during the holidays as well.
Tucking these items away (at least while the home is being shown), will help potential buyers visualize themselves as living there.
One agent suggested that if you want to keep your tree out, then consider leaving only "fake" wrapped gifts under it and remove ornaments that hold sentimental value. This will serve an additional purpose of keeping them safe and to help protect your privacy as well.
4. Don't overcrowd the space.
We know it can be very tempting to go all out with the holiday décor, and while we usually would be encouraging you to go for it, it is not the best idea when trying to sell your home. It is important to keep simplicity and space in mind when decorating, to make certain you aren't blocking any key viewpoints or restricting access to parts of the home that prospective buyers might want to look at.
For example, if you normally would love to decorate with a huge Christmas tree with loads of ornaments – perhaps you might consider a smaller tree this year and limit the rest of the décor as well.
5. Keep it classic outside. 
When staging your home in any season, part of it includes the outdoor space as well – and the holiday season is no different. While we understand and love your enthusiasm for the colorful holiday lights and inflatable fixtures, our REALTORS® suggested that you keep those tucked away for the time being – especially if you're actively showing your home during the holiday season. They might not be everything's ideal décor options, and you want to keep the outdoor curb appeal looking classic for prospective buyers.
The RE/MAX REALTORS® spoken to suggested that keeping outdoor lighting simple and classic with white/yellow bulbs and simple string lights would be the best idea to keep the outdoor décor simple, sophisticated, and classy. You can wrap the lights around pillars and railings alongside a garland. If you want to, you can also put out a holiday-themed doormat to welcome buyers to your home – but make sure to keep it classy and sophisticated.
---
A generally great idea is to speak to your REALTOR® about the decor and get their input on it. That way you will get an expert opinion on what you can do to help the sale of your home!
If you're not feeling up to staging your home yourself, your REALTOR® will be able to help you find someone to do it all for you.
If you have more questions about the home-staging process around the holidays, or if you're ready to move forward with the sale of your home – call 250-751-1223 to speak to one of our agents today!
Original Source: Remax.ca