Home for the Holidays: Buying with Your Family in Mind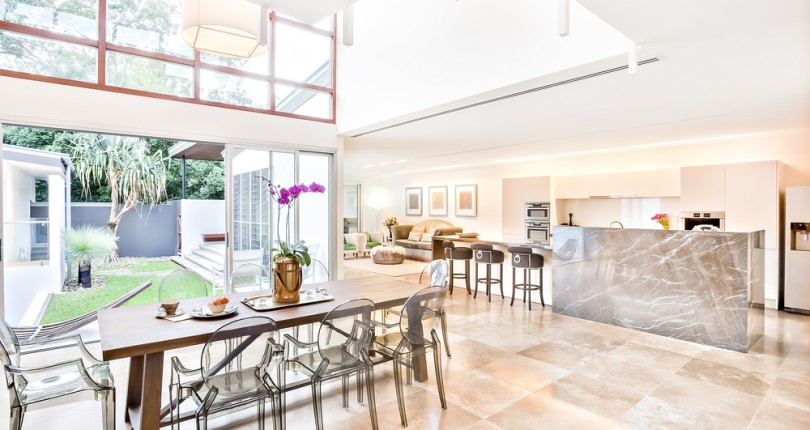 If you have a large family, you know how trying holidays can be. Whether it's a winter celebration or a summer-time barbecue, a large group of visitors can really put a strain on your home and your nerves. That's why buying with your family in mind is so important. Yet we keep doing it, because we love our families and friends, they bring us joy. So how do we make room for seasonal visits from a large family without breaking the bank or heading into therapy? Thankfully, there are a couple small things you can consider that will help immensely.
Buying with Your Family in Mind
When you're house-hunting, be sure to look for an open floor plan. Closed off kitchens, living rooms, and dining rooms force guests to congregate in areas that may be too small. A floor plan that allows for smoother traffic flow means that you won't have the entire party crowded around the kitchen stove. Flex rooms, like dens or home offices are perfect for pulling double duty when you have overnight guests. Consider homes that allow you to make the most of these types of rooms when your guests are no longer visiting.
Move Outdoors
If you're not at the shopping stage but you can spare a few bucks, think about developing or renovating your outdoor space. Given our mild climate year-round, some extra square footage on a deck or patio can really make a difference for crowd control. Add a heat lamp or two and some cozy throw blankets and you can extend the use of your outdoor space into the cooler spring and fall months. A large deck or patio can also be a great selling feature.
It's not hard to accommodate a large family when you're prepared. Taking some time to consider your needs now means more time to enjoy your guests later.
---