COVID-19 Update from the Managing Broker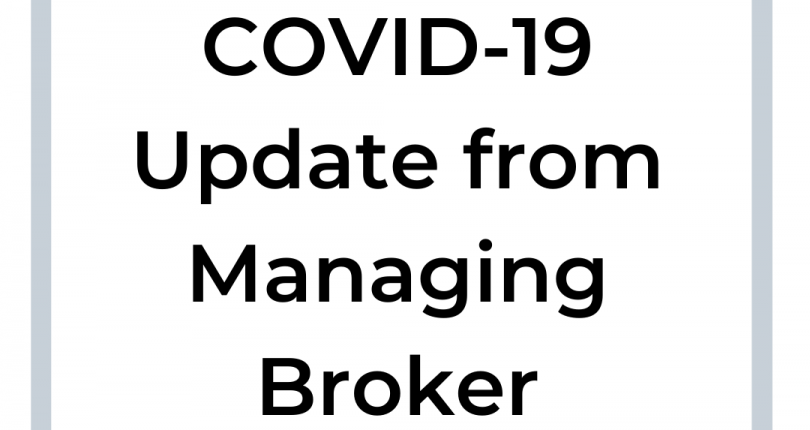 To Our Valued Customers,
At RE/MAX of Nanaimo our priority is to ensure your health and safety along with that of your family, and our colleagues. As we navigate through the COVID-19 crisis we are closely monitoring Government and Public Health authorities, to ensure we are taking the proper precautions at every level.
The services provided by our Sales Associates and the dedicated team behind them continue operating to ensure sales transactions will continue to flow, as smoothly as possible. Many of the operations have been moved offsite and organized in a way that will ensure continued security of that process.
No matter the stage of your buying or selling transaction, RE/MAX of Nanaimo is committed to minimizing the impact this virus may have brought you. All involved are working diligently on your behalf. We encourage you to connect with your Sales Associate by phone, email, or virtually whenever needed.
As an organization we continue to work closely with many other professionals to navigate the current circumstances. Lawyers, Notaries, Insurance providers, Mortgage lenders and many others. It has been impressive to watch the cooperative effort to get the job done on your behalf.
We will get through this together. And when it ends, the rest of the World will keep looking at our community as a wonderful place to spend a life. Better days are ahead, and we look forward to enjoying them with you.
Be safe and reach out if we can help in any way.
Tom Garvey
Managing Broker, RE/MAX of Nanaimo
---
We are still open for business. Please bear with us while we adjust to a new way of doing business.
RE/MAX of Nanaimo agents have and are working on innovative solutions for your real estate needs.
We are fully staffed and would be happy to connect you with your REALTOR®. Call Tanya to connect you with your
REALTOR®
or our rental department at (250) 751-1223 and follow us on Facebook and Instagram.