Love Your Home By Turning it into a Relaxing Retreat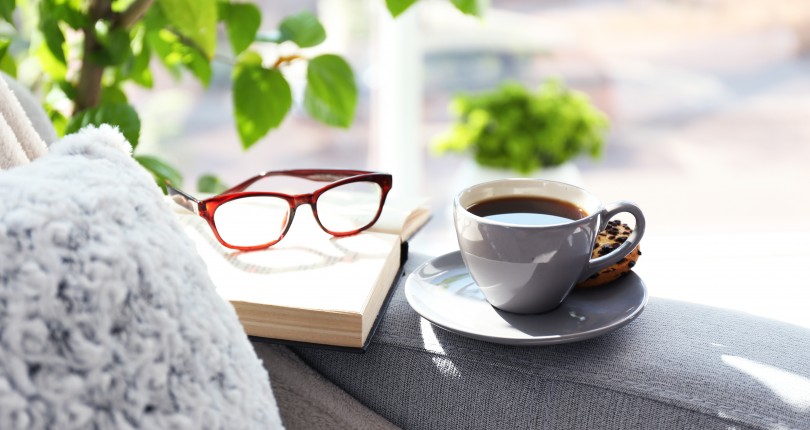 These days we have no choice but to be home, so what better time to love your home by turning it into a relaxing retreat. By the end of this experience, we will all know if our homes will continue to be suited for our family's needs. Some of us will fall more in love with our home, rekindling an appreciation for it more than ever. Some of us will realize that our home no longer fits our family's needs.
Love Your Home More
To create a home that promotes relaxation and reduces stress, also known as stress recovery, we need to focus on creating calming spaces of relaxation. Our homes were once a place to recover from the face pace of life, but know the pace inside our homes has ramped up. This is why we need to find those hidden corners there able to retreat to. It can be a small area in a larger room, as long as it's a places specifically designed for you to unwind.
The Right Elements
Comfort
Remember your focus is comfort. Chose furniture that induces feelings of relaxation. For you that may be a roomy sofa or an oversized chair upholstered in luxurious material.
Keep a throw or favourite blanket on the furniture for warmth and comfort. Not just in the winter.
An area rug pulls your space together and adds comfort beneath your feet.
ensure you have a fresh coat of paint in soothing colour that compliments that colour scheme of your furniture.
Limited Space
If you have limited space and don't have room for an oversized piece of furniture consider a been bag chair or creating a cozy nook to compress. A small space to hide out from the rest of the family can be fun, quiet and pace all your own.
Lightning
Lightning can be a single feature to create ambience. Bright lights impairs our ability to relax due to our Circadian rhythm which is our internal clock. If the light is too bright it suppresses levels of melatonin, helping us stay awake and alert. So dim the lights, put your mind at ease, rest and recharge.
Candles safely placed can add a meditative and calming vibe to a space. An alternative to regular candles are the flames candle which provide a simpler level of ambiance and be found at the Dollar Store, Walmart or Superstore. They even have ones that flicker!
Natural light is a mood booster. Try and place this space close to a window and let the light in.
Nature
Adding plants to your space will help purify the air and enhance the beauty of your space. There are low-maintenance plants such as peace Lillies that are pretty and full.
Tips for Other Rooms in Your Home
Bedroom: Soft, pillowy bedding that includes high thread count sheets, good quality pillows and decorative cushions for propping up and reading makes for a nice space to retreat too.
Kitchen: Declutter your kitchen store misplaced items in baskets. Consider adding fresh herbs to the counter. The aroma will fill your kitchen and your soul with goodness.
Bathroom: Soft fluffy towels, pretty jars filled with bath salts, candles, a plant or two and perhaps one of the only rooms in your house with a lock on the door. Do we need to say more?
---
This is a time we are all evaluating what our home really mean to us.
Some of us are falling more in love with our home and rekindling an appreciation for it more than ever.
Some of us are realizing that our home no longer fits our family's needs.
Whether it's tips on how to make your home feel better or how to make a move at a time like this, we can help.
***
CONTACT A REALTOR®     |     SEARCH FEATURED PROPERTIES     |     HOMES FOR RENT
If you require specific information on property values please contact one of our REALTORS® or call (250) 751-1223.