October 2019 Nanaimo Real Estate Market Stats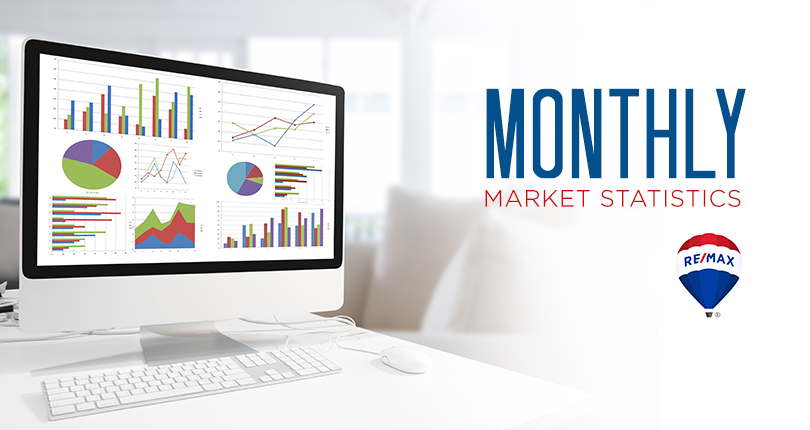 October 2019 Nanaimo Real Estate Market Stats summarize what's happening in the real estate market in your area. Monthly Nanaimo real estate market stats that analyze the Vancouver Island real estate market north of the Malahat. These Nanaimo real estate market stats can be useful in establishing trends when applied over a period of time. Keep in mind that the information does not indicate the actual value of any particular property.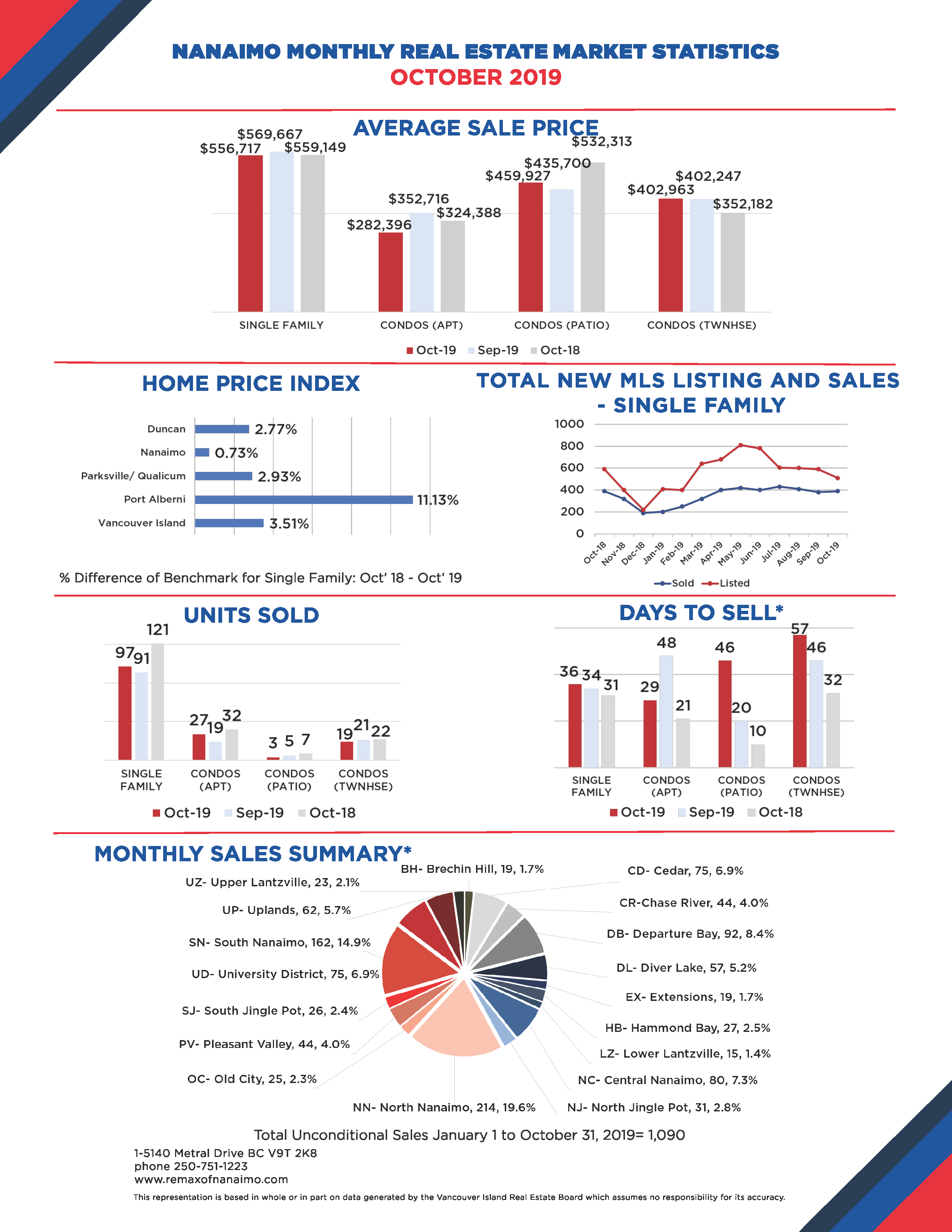 Smart Pricing the Key
Real estate buyers are negotiating competitively and are willing to walk away and wait for the ideal home, so smart pricing is a must for sellers if you're looking to get your home sold. Sellers and buyers will want to consider using a REALTOR®, because pricing your home to sell isn't easy.
"We have access to tools and market analytics that empower us to dig deeply into sales data and comparatives. That knowledge allows us to determine an optimal selling price for your home and find a house that fits your needs and budget. Correctly pricing your home is the key to a quick sale and may even result in multiple offers. Overpriced properties tend to linger, and that risk increases in a balanced market." – VIREB president.
Single-family homes benchmark price  (board-wide) was $521,800 in October, a four per cent increase from one year ago and down slightly from September. In the apartment category, the year-over-year benchmark price rose by three per cent, climbing to $300,200 and marginally higher than in September. The benchmark price of a townhouse rose by one per cent year over year, hitting $402,300 last month, which was two per cent lower than in September.
Single-family homes that sold in October dropped by 11 per cent from 2018.

343 single-family homes sold last month, compared to 345 the previous month and 384 in October 2018.
Inventory of single-family homes in October rose by 14 per cent from one year ago (1,173 to 1,333).

Apartment and townhouse sales dipped by nine per cent and 22 per cent.

88 apartment units sold last month, while 42 townhouses changed hands.
Inventory of apartments increased by 16 per cent (322 to 373) year over year while townhouse inventory dropped by 21 per cent (167 to 132).
October 2019 Nanaimo Real Estate Market – Balanced Market
VIREB's housing market is a balanced one in most areas, with home sales and listing activity at typical levels for our region.
"This is a more comfortable market for people on both sides of the real estate transaction," – VIREB president.
***
Find out what your home may be worth in today's market.
CONTACT A REALTOR®     |     SEARCH FEATURED PROPERTIES     |     HOMES FOR RENT
If you require specific information on property values please contact one of our REALTORS® or call (250) 751-1223.
Source: vireb.com