Staging Your Home for the Holidays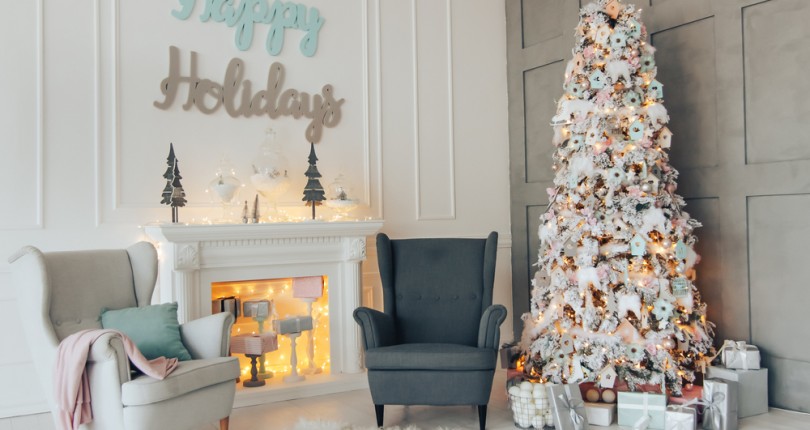 Looking to stage your home for the holidays? The holiday season gives a lot of people good feelings. It's important to keep this in mind when selling your home during the festive season. It's easy to go overboard, like the notorious house-lighting scene from National Lampoons Christmas Vacation. An open house is a opportunity to show off your home and welcome homebuyers. Here are six tips to stage your home for a sale, while keeping it tasteful.
Light It Up
Winter days are short so ensure the year-round outdoor lights are functioning. Having the walkway and front door lit up for evening viewings is a must. Simple is better for seasonal light displays. The light-up reindeer may want to stay in the garage, while white lights highlighting an architectural feature or a fir tree in the front yard will showcase the feature of your home rather than distracting from it.
Green Tip: Don't leave your Christmas lights on all day. Purchase and set a timer, or simply turn them on at dusk. New LED and other low-energy Christmas lights are now much more affordable and most stores have them in stock.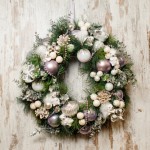 Festive Front Door
The front door is often the first thing a potential buyer will see so make it count! First impressions are key! Give that door a holiday makeover by hanging a festive wreath. On the inside, help buyers feel like they're coming home for the holidays by placing a seasonal arrangement in the entryway. They'll feel like they're home rather than just touring another open house.
Green Tip: It's sustainable and seasonal to decorate with nature, such as pinecones and holly. You can create your own recycled cardboard Christmas village, up-cycled a wreath, or re-use old Christmas cards to make a garland.
Holiday Flair
Home staging is all about a less-is-more. When the holidays roll around ramping up your ornament game is a must. Some ways to not go overboard are:
Display a bowl of fragrant pinecones
Hang some strategically placed sprigs of holly
Showcase a bowl of shiny glass baubles
Stay away from overtly religious displays – this is about them, not you
Pretty Palette
Your eclectic collection of Christmas tree ornaments should stay securely packed away even though they may hold great sentimental value to you and your family. To stage your home for the holiday season, consider your living room's colour palette and find ornaments that complement it. If the walls are white, opt for a faux white tree, or if the room is decorated in darker tones, consider gold or green holiday accents.
Green Tip:  Craft or purchase a tree or ornaments made from cardboard or wood. They will last for years with no messy needles to clean up. A more sustainable choice, if you still crave the all-natural evergreen scent, are wreaths and swags. They're made from the boughs of live trees that can be harvested again and again. Live in a small space? Create a Christmas tree alternative by decorating a potted plant. Norfolk Island Pines work well for this.
Warm Up
Stepping into a cozy, warm home is one of the few pleasures of wintertime. Enhance the experience for your potential buyers by making sure the thermostat is turned up a couple of extra degrees. If there's a fireplace, ensure it's lit for open houses, showings and staged photos.
Green Tip: Battery operated candles provide a warm light to dark winter days.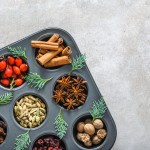 Seasonal Fragrance
The quickest way to access memories is through the sensation of smell. Stage your home by ensuring buyers are getting a feel good smell, from the moment they walk through the door. Simmering apple cider or baking a batch of ginger cookies are good standbys, but take it a step further and sparingly spritz a winter-scented home fragrance throughout and breathe deeply.
---
From our families, REALTORS®and staff, we wish you a joyful holiday season!
Originally published on REMAX