Vancouver Island: One of CNN Travel's Best Places to Visit in 2020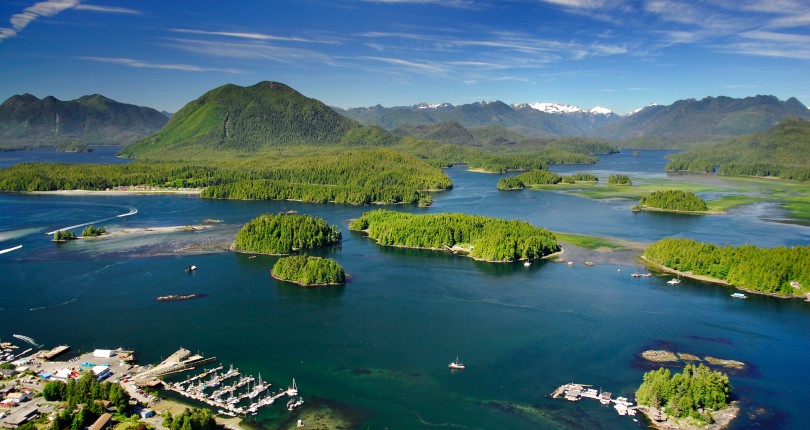 We know that we live on one of the most beautiful Islands in the world. Islanders and visitors alike enjoy talking about how wonderful it is to visit and live here. It turns out Vancouver Island is also one of CNN Travel's best places to visit in 2020? When CNN shares the news, and features your hometown in the photo, you get really excited like, "What took you so long?"
Vancouver Island CNN Best Places to Visit in 2020
Vancouver Island is home to pristine beaches, forests, small, artsy towns and a historial cosmopolitan capital city.
The big, beautiful cities and national parks of Canada's eastern provinces are attractive options in every sense. But you're unlikely to find a treasure chest as bountiful as British Columbia's Vancouver Island on the west coast. Stretches of pristine forest and beaches punctuated by small, artsy towns. 
Tofino
Tofino is a pretty fishing village Northwest of Nanaimo with excellent, but affordable dining options. It's also popular for whale watching. Take a boat tour to see them up close, or overhead in a seaplane taking off from the harbour. Hot springs, surfing and camping (or glamping) are among favorites todo here. 
Tip: Atleo River Air Service has a $99 route to some of the island's natural hot springs to drop off supplies and pick up passengers. 
You can orient your Vancouver Island visit by activity or theme: romantic getaway, rugged outdoor adventure, First Nation art and culture, foodie pilgrimage, nature nirvana, surf safari or a combination.
You could easily occupy an adventure-packed month there backpacking, camping and eating well. An itinerary between Tofino, Nanaimo, and Victoria  can take with five hours, with a possible bear-sighting, and picturesque drive in between.
Don't miss: Visit Tacofino, a laid back, high end taco truck located in the back of a surf shop parking lot in Tofino, and Common Loaf Bake Shop, a popular and cozy coffee shop, to fill your belly with deliciousness. — David G. Allan
Nanaimo, the Vancouver Island launch point is sure to be in your places to visit along the way. Cycling, hiking and water sports all make the cut here.
Other Places to Visit that Made the List
To celebrate the beauty and natural wonders all over the world, here are CNN Travel's other 19 places to visit in 2020, in alphabetical order. (We consider Vancouver Island to be number 1!)
Chile, Lake District: Solar eclipse
Copenhagen, Denmark: Happy capital
The Dead Sea: Black mud baths
Dominica: Nature Island
Estonia: Food scene
Galway, Ireland: Festivals
Jamaica: Bob Marley Museum
Kyrgyzstan: Jaw-dropping rugged mountains
Kyushu, Japan: Foodies and 2020 Summer, Olympic Games
New Caledonia: Remote destination
Paraty and Iiha Grande, Brazil: Rainforest, art galleries and farm-to-table
Sao Tome and Principe: Wildlife, jungle and volcanic peaks
St. Petersburg, Russia: World-famous State Hermitage Museum and palatial European-style architecture
Sri Lanka: Relics and ruins, temples and palaces
Tunisia: Historical credentials
Washington, D.C.: Diverse eateries and Nationals Park
Wuppertal, Germany: World's coolest rail systems
Wyoming: Commitment to equality and historic bluffs
Zambia: Haven for flora and fauna
---
If you want more information on living or investing on Vancouver Island, call us today.
Our team knows this Island intimately!