We reached out to our RE/MAX Influencers – a panel of RE/MAX Sales Associates from across Canada – who provided some great insight into what you can do to help create more space indoors during the upcoming winter months.
How to Create More Space Indoors in the Winter Months
Let in the Daylight
Shorter days equal less daylight, so taking advantage of any light during the daytime is essential for creating more space indoors. Make sure your windows are clean before the temperature drops below freezing, and make sure you try to keep your blinds or curtains open as much as possible. This is a simple, yet very effective way of making your home seem more spacious.
As well, if you are looking to do some small home improvements during the winter such as interior decorating, stick to light colour on the walls to bring in as much light as possible.
Hanging mirrors on the walls in different rooms can also be a great trick to help give rooms a larger appearance, as they bounce the light around and can make your space seem more spacious.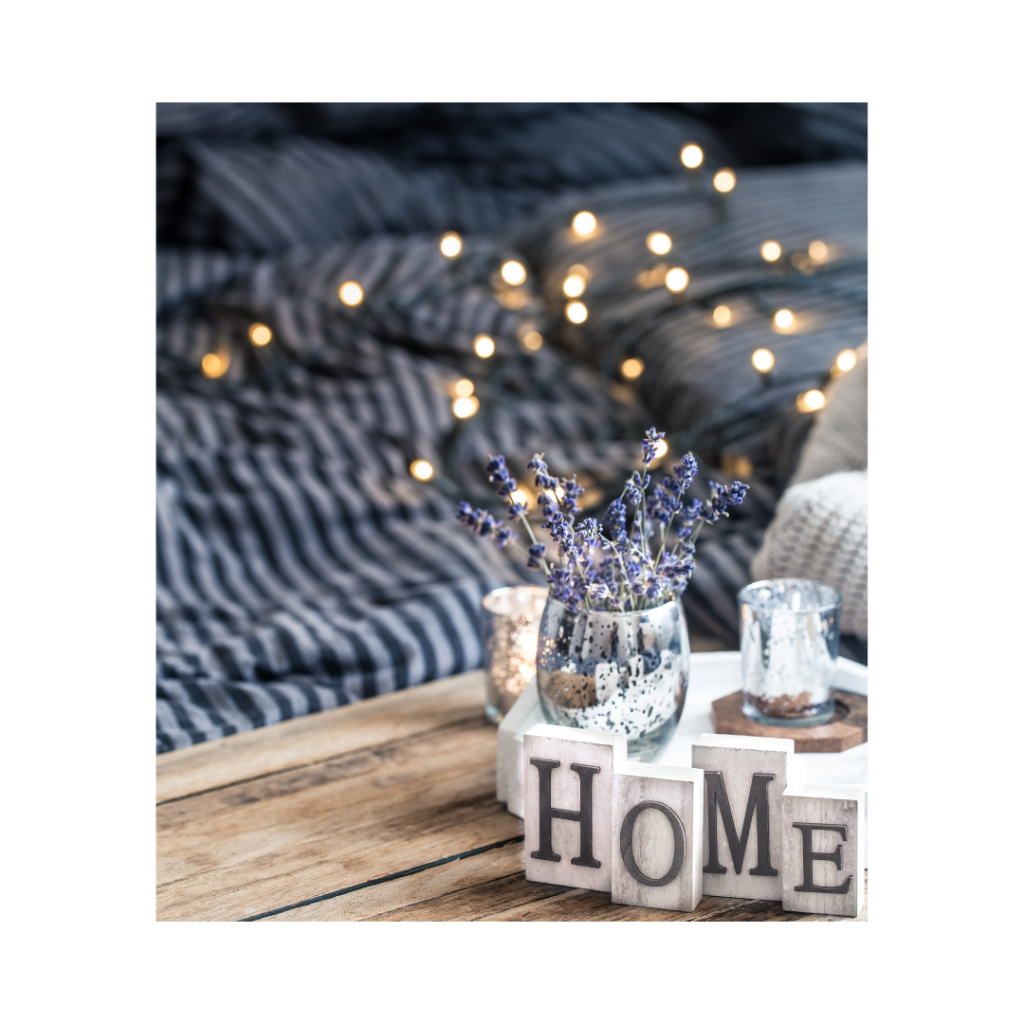 De-Clutter
One of the easiest ways to make more space indoors is to de-clutter and organize. The less clutter in a space, the larger it will appear, especially to prospective buyers if you are planning on putting your home on the market.
Prospective buyers move through houses differently than the homeowners do, so de-cluttering and taking advantage of the space in your home could add to how potential buyers experience the square footage of the home. That comfy chair may be the best spot to watch television, but if you were to re-think the layout of your living room, it may make more sense to shuffle it back to avoid any tight space walking past it.
Experiment with Staging
One piece of advice provided by the RE/MAX Influencers was to re-think your space and add items that will inspire prospective buyers to view the space for other alternative uses. An example of this could be turning a small nook or unused corner of a room into a mini-home office.
The way your home is currently laid out may be perfect for you and your family but might not be exactly what a prospective home buyer is looking for. Take into consideration who your home is being marketed towards and approach staging accordingly. Maybe third bedroom that you currently have set up as a playroom would be more appealing to prospective buyers if it were staged as a home office, or home gym.
Size It Down
Taking both room size and furniture size into consideration can be an easy way to create more space indoors this winter. Utilize storage to help keep items up and off the floor and look at the size of your furniture to make sure it works in the space.
That large sectional might be great for family movie nights in the living room, but it might look too big and bulky in comparison to the size of the room to prospective buyers. Downsizing furniture to fit a room better is a great way to help add space.
Do not be afraid to remove pieces of furniture as well when showing your home to prospective buyers. Sometimes taking away that second end table or an extra chair in the dining room can help make a room feel larger to buyers.
Source: RE/MAX Influencers 
---
Now, more than ever, we are falling back in love with our homes. If you aren't and you are ready to make a move, call us!

If your home no longer fits your family's needs, we can help!
***
CONTACT A REALTOR®     |     SEARCH FEATURED PROPERTIES     |     HOMES FOR RENT
If you require specific information on property values please contact one of our REALTORS® or call (250) 751-1223.