Grace: RE/MAX of Nanaimo Month of Miracles Featured Island Girl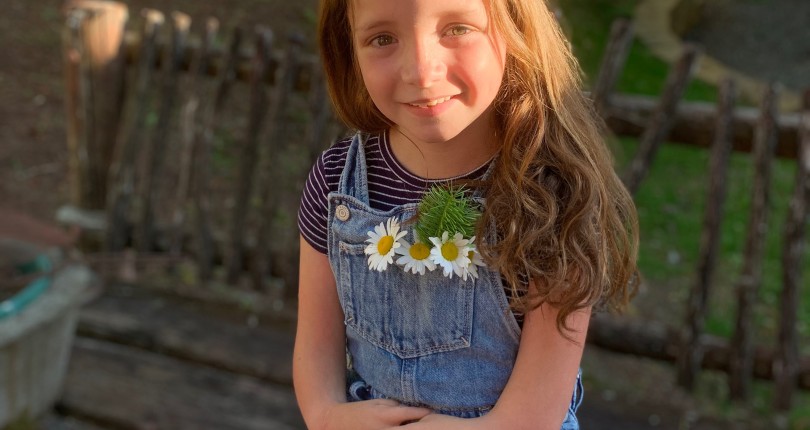 Sara learned there was a problem with her daughter's development months before she was born. An ultrasound at 27 weeks revealed that Grace had short arms and her hands weren't visible – symptoms that came with a long list of possible associated syndromes. After three weeks of testing, Grace was diagnosed with a rare genetic disorder called thrombocytopenia absent radius syndrome, or TAR syndrome.
"I was in complete shock after receiving the diagnosis. At that point we weren't sure what her life would be like, or if she would survive." – Sara, Graces Mom
TAR syndrome is seen in around one in every 100,000 newborns. While it affects children in different ways, it's generally characterized by the absence of the radius, a long thin bone that extends from the elbow to the thumb side of the wrist. Another symptom is low platelet levels, which affect the blood's ability to clot and can lead to excessive bleeding. Because of this, Sara had to relocate from Vancouver Island to the Lower Mainland before giving birth to ensure she was close to BC Children's Hospital, a facility equipped to care for her daughter's complex needs.
RE/MAX of Nanaimo Month of Miracles Featured Island Girl
Grace was born via C-section in June of 2011 and has shown remarkable courage and strength since then. Her first year of life consisted of dozens of visits to the hospital, countless blood tests, and appointments with a number of different specialists. In total, Grace has underwent seven surgeries at BC Children's. The first, called a centralization, occurred when she was just nine months old. The procedure involved aligning her left hand and wrist to improve function. It was repeated on her right hand several months later. Today, Grace continues to wear splints at night to maintain the correction. She also had surgery when she was 18 months old to help strengthen her thumb muscles and has undergone multiple dental procedures.
In addition to TAR syndrome, Grace has an autoimmune disorder known as period fever, aphthous, pharyngitis and adenitis (PFAPA), which causes frequent high fevers, sore throats and swollen lymph nodes. Grace and her family now visit BC Children's Hospital every six months for regular check-ups and receive care through Sunny Hill Health Centre for Children, which provides development and rehabilitation services.
While Grace continues to face challenges every day as a result of the condition, the energetic and charismatic eight year old isn't letting a rare disorder stop her from reaching her full potential.
"She is so determined and has figured out everything she needs to, despite the odds being stacked against her. We are so thankful to have the care of BC Children's Hospital as Grace continues to live her journey." – Sara, Graces Mom
Meet Grace, RE/MAX of Nanaimo's Month of Miracles Featured Island Girl xo
Do you have a story how Children's hospital has helped your family? We would love to hear it!
---
RE/MAX of Nanaimo is committed to making miracles happen for sick kids. 
RE/MAX of Nanaimo is a miracle office, meaning that with every home sold through our office, a direct donation is made to CMN. RE/MAX has been a
proud national sponsor of Children's Miracle Network since 1992. In 2019, RE/MAX of Nanaimo agents alone have donated over $1 million to support children and families in our community.